T.G.I.F. my friends. It's a three day weekend!
I don't know why I'm so excited after having a long Christmas break.
But,
Yay!
Big Daddy got himself a new comfy chair.
He gets pretty dreamy eyed just thinking about it.
We need to name it!
By his new chair is a pic of us long long ago.
Before marriage.
Before kids.
I set it out with my Valentine's decor.
I got a new phone.
I think I like it.
Not used to it yet.
I don't know if I'm comfortable taking what my daughter calls 'selfies."
My little Maisy got in trouble.
She wont look at the camera.
I Love her!
Even when she's naughty.
Which isn't very often.
I've been trying real hard to eat better.
With a little treat every now and then.
If you eat your cupcake like this...
It's totally worth it!
My kids are in the habit of taking my phone.
Well mostly my daughter.
The Queen of "selfies!"
Around town this week.
It was a good week.
Linking up today with these cool cats: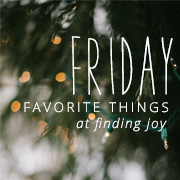 You should too!
Hope you enjoy the weekend!