It's Wednesday, and I wanted to do something a little different. Courtney over at Women Living Well Ministries hosts a link party and top 5. I think I've gone about it all wrong, no surprise there, but I like the way it turned out so I'm going with it. You see, you're supposed to find your five favorite posts of the week. I, however, came up with a list of 5 blogs I enjoy and wanted to share with you.
So let's get started shall we!?!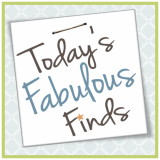 Over at Today's Fabulous Finds, you'll find Janet, mother of 4. She scouts out Fabulous Finds to share with us. Just sit back and relax, let her do all the work! How sweet is that? You'll be amazed at all the great ideas and things you can do yourself. Her blog is clean, fun and easy to work your way around. My favorite is the Subway Art and the Job Board. I've not made one, maybe someday soon. You will come away with some great ideas trust me. She even led me to our next amazing blogger...
Heather, cute as a button Heather is over at DIY kinda girl. This is a woman of many talents folks. She has the knack of turning nothing into something, and she'll explain it to you in a way that makes you want to RUN out and make it too. The Queen of do it yourself has helpful and inspiring posts about crafting, home improvement & decor, digital scrapping sewing and gift ideas. Just let me give you an example:
She turned this laminate furniture...

into this!
Amazing right!?!
Click here for the tutorial
.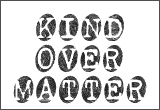 Kindness, inspiration, creativity, truth, gentleness and love. Every morning, I grab my cup of coffee and see what Amanda has posted at Kind Over Matter. She triggers my heart and mind daily with a stimulating quote, alongside an equally inspiring image. Amanda calls them "jumpstarts". She along with a community of independent artists and entrepreneurs are dedicated to kindness, inspiration and projects. You'll find all kinds of good stuff here. Believe me, not only will you spend some computer time here, but you'll pass it along to your friends too.
Meet Meg. I found this sweet, crafty and oh so giving gal last year at whatever and I check in, well I don't want to sound like a blog stalker, but I check in pretty close to every day. She's a Kansas gal too, who keeps me smiling with daily photos of her family, craft projects, recipes and positive outlook on life. I would love for her to adopt me and live in her house. I'd die for that kitchen! Meg...I think you're my blog crush! I want to be just like you when I grow up!
You're in for a real treat! I saved the best for last. You just have to run over to Jim's Pancakes and meet Jim. He likes to make pancakes for his daughter. ooooh! But their not just any pancakes. No No No! Just wait till you see these: Pac-Man, caterpillars, a Thanksgiving turkey and he even made jewelry for his little girl. How sweet is that?
Here's a couple examples...
A Dinosaur
The cutest Bee Hive & Bees

Can you believe it? Cool hugh! Seriously, go check it out for yourself. He's Awh-Maaaazing! He's a fantastic dad with a truly deep love for his now two children.
That's all I've got for you today bloggers.
Run over and visit these blogs...you'll be glad you did!